The Fuji X-E1 IR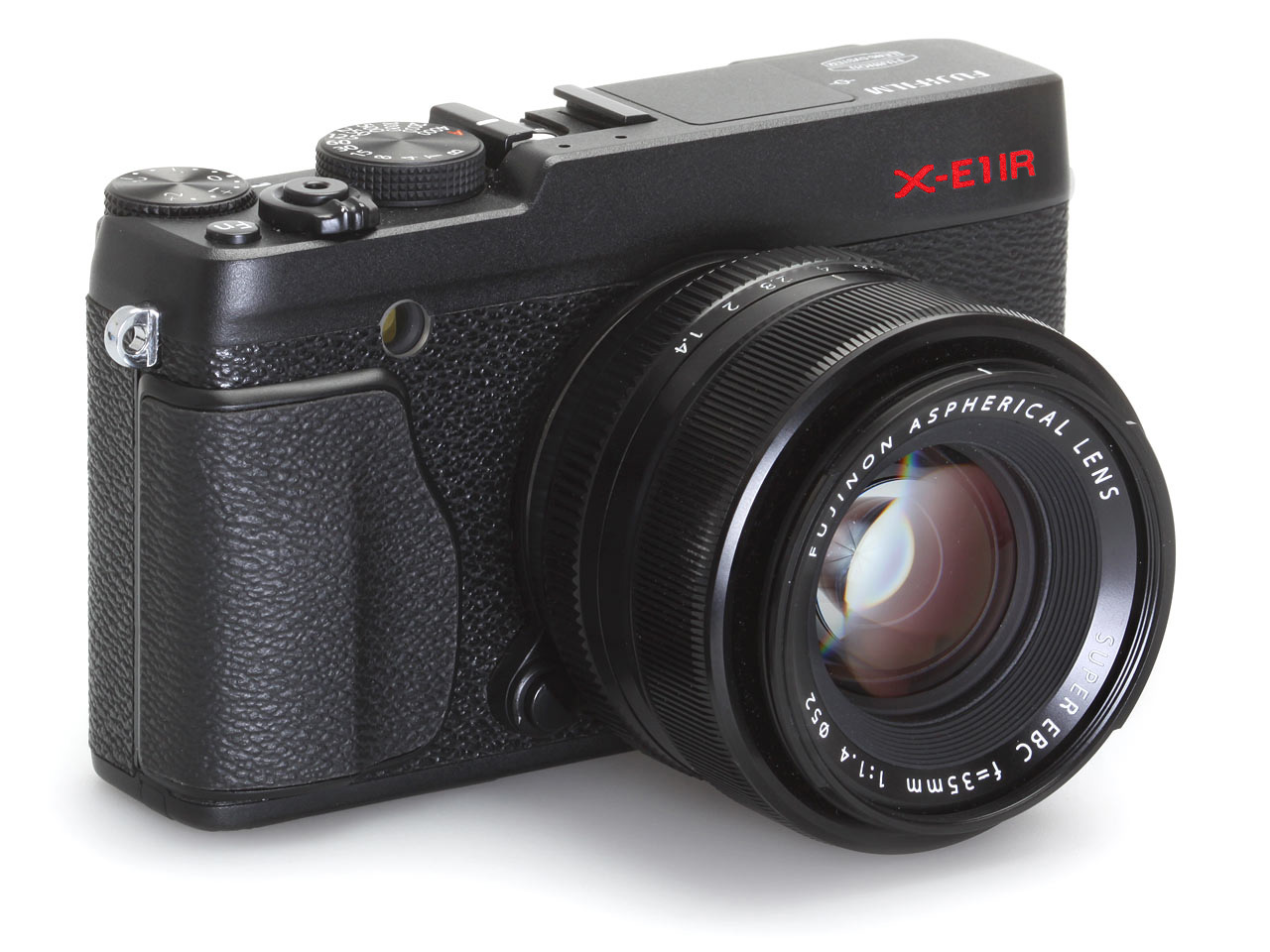 My Fujifilm X-E1 IR was the very first X series camera to be converted to IR by Advanced Camera Services (ACS) in Norwich. It was fitted with an 830nm infrared pass filter so it sees no visible light whatsoever and produces pure black and white infrared images straight out of camera.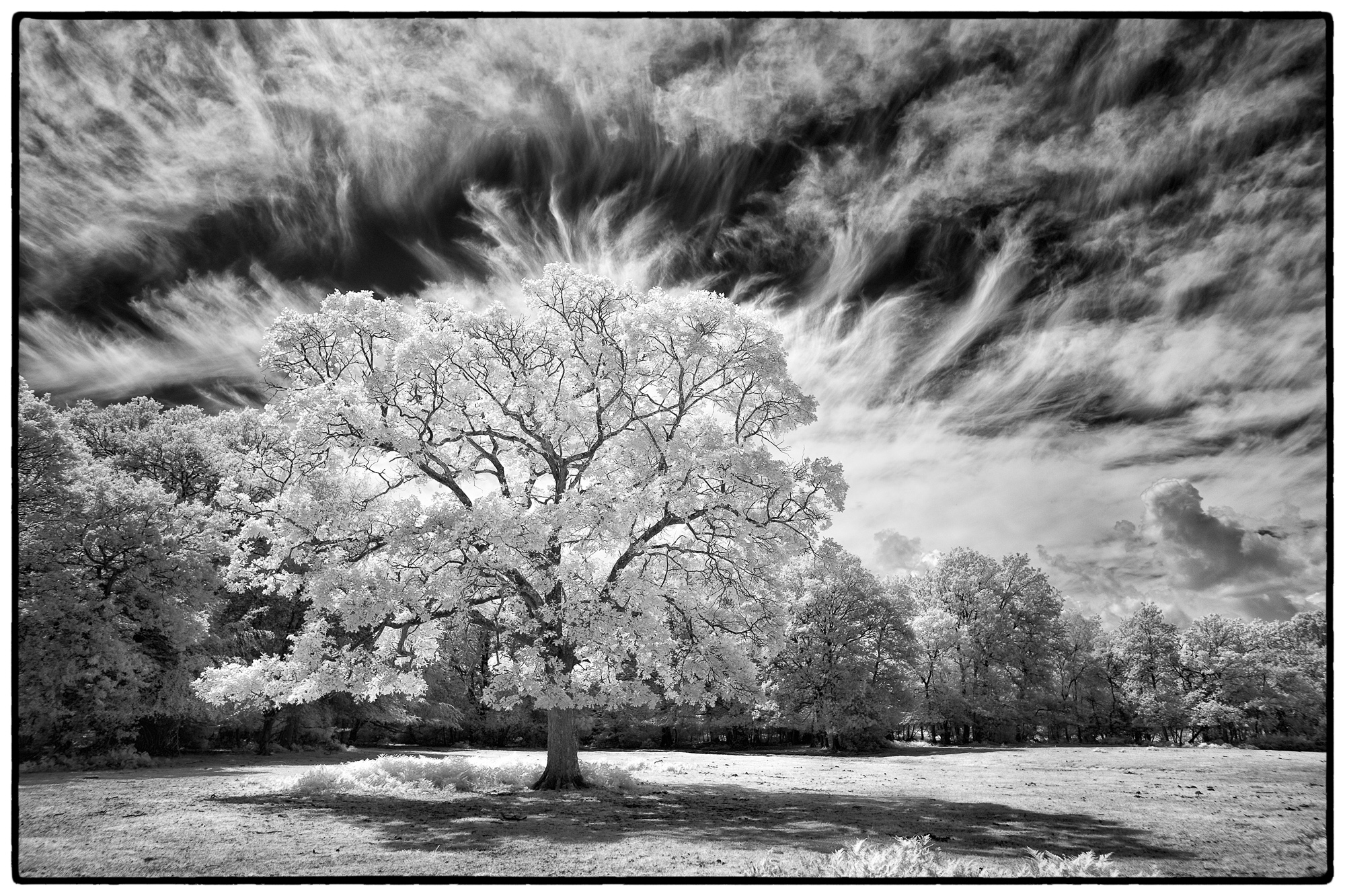 Flaming Tree, New Forest, Hampshire - X-E1 IR / XF 14mm
The modification involved the removal of the IR blocking filter in front of the sensor and its replacement with an 830nm Schott glass IR pass filter.
ACS offer filters of several strengths ranging from 600nm to 830nm depending on the IR effect you wish to achieve. The lower the cut-off wavelength, the more visible light is allowed through as well as infrared light, permitting "false colour" infrared techniques to be explored.
Because the X-E1 is mirrorless camera which uses the contrast detection on the sensor to auto focus, no AF adjustment is needed to accommodate the difference in the focus plane of IR vs visible light - a real problem with modified D-SLR cameras.
It also has the huge advantage of allowing live viewing of the infrared image through both the viewfinder and on the rear screen.
Since ACS performed my "pioneering" modification they have converted many more X Series cameras for customers all around the world.
In August 2015 Fujifilm US announced a special full spectrum version of the X-T1 called the X-T1 UVIR. This isn't strictly an infrared camera as, although it sees light in the infrared spectrum, it also sees the full visible light spectrum and part of the ultraviolet spectrum with a range of 380-1000nm. It is aimed at technical experts, law enforcement, medical research and scientific communities. To use this camera for IR photography you would need to add an external IR pass filter to the end of the lens.
However it does demonstrate Fujifilm's confidence in their X-Trans sensor's ability to resolve infrared light and produce stunning IR images.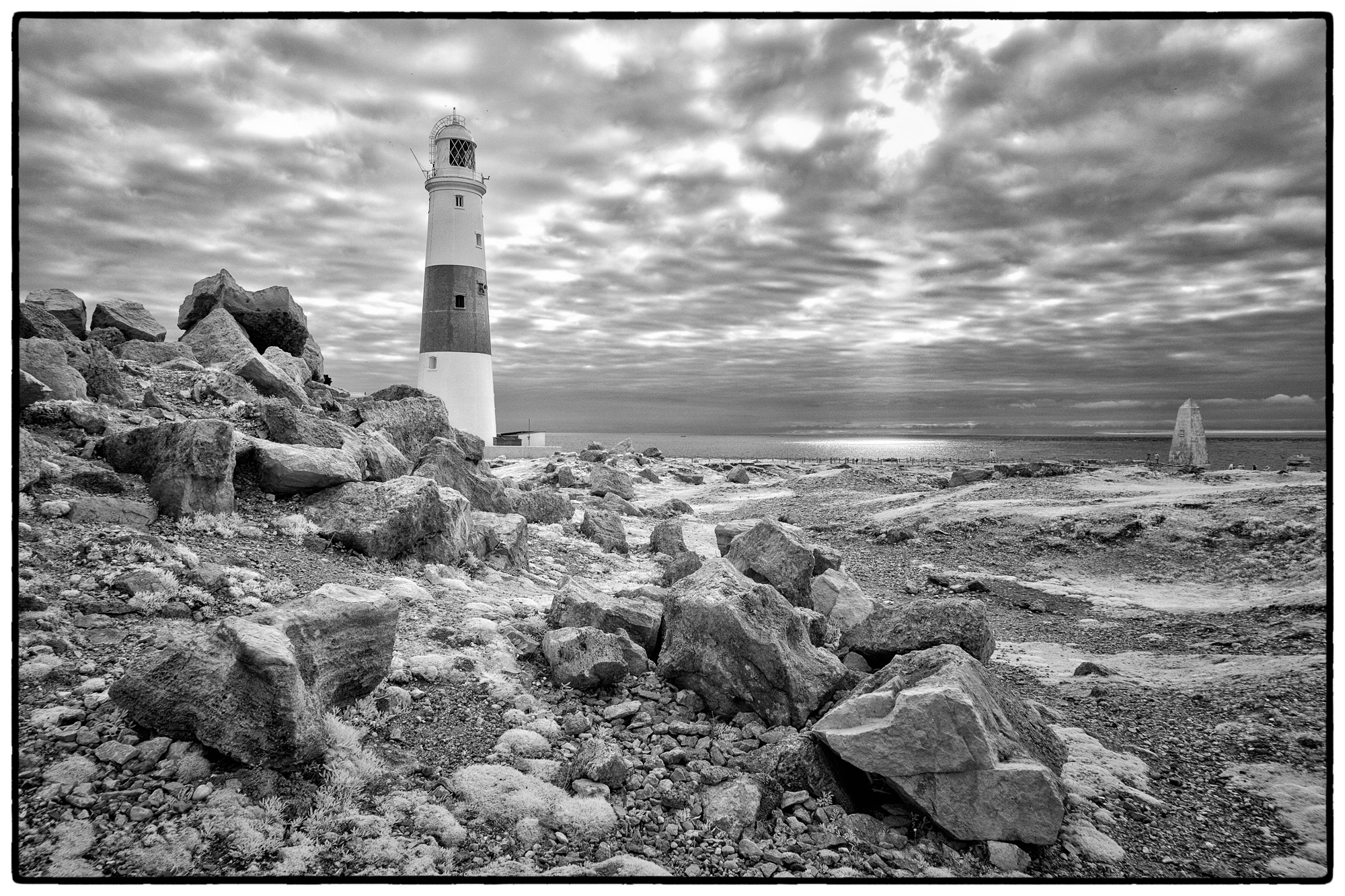 Portland Bill Lighthouse, Dorset - X-E1 IR / XF 14mm