New Year Fireworks at Central Square, Hampstead Garden Suburb, London
X-T1 / XF16-55 @ 16mm / ISO200 / 6.5 sec at f/22
What better way is there to see in a new year than a fireworks display and with the "big" London display being a ticketed only event this year I headed to Central Square in Hampstead Garden Suburb where the residents association put on their own display to welcome in 2016.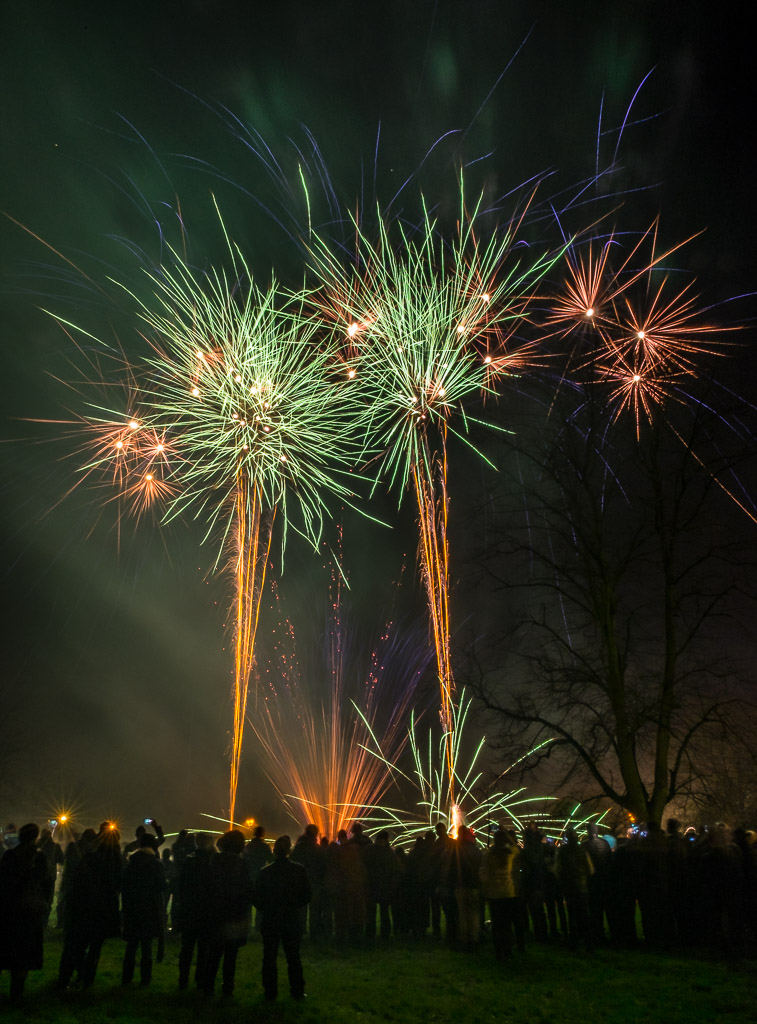 X-T1 / XF16-55 @ 16mm / ISO200 / 15 sec at f/22
Armed with a tripod, an X-T1 and the XF16-55 I tried my hand a some fireworks photography for the first time. A little homework on the web before setting out gave me some suggestions for settings:
Lowest ISO possible - ISO200 on the X-T1
White balance on Auto
Smallest aperture possible - f:22 on the XF16-55
Shutter speed somewhere between 5 and 30 seconds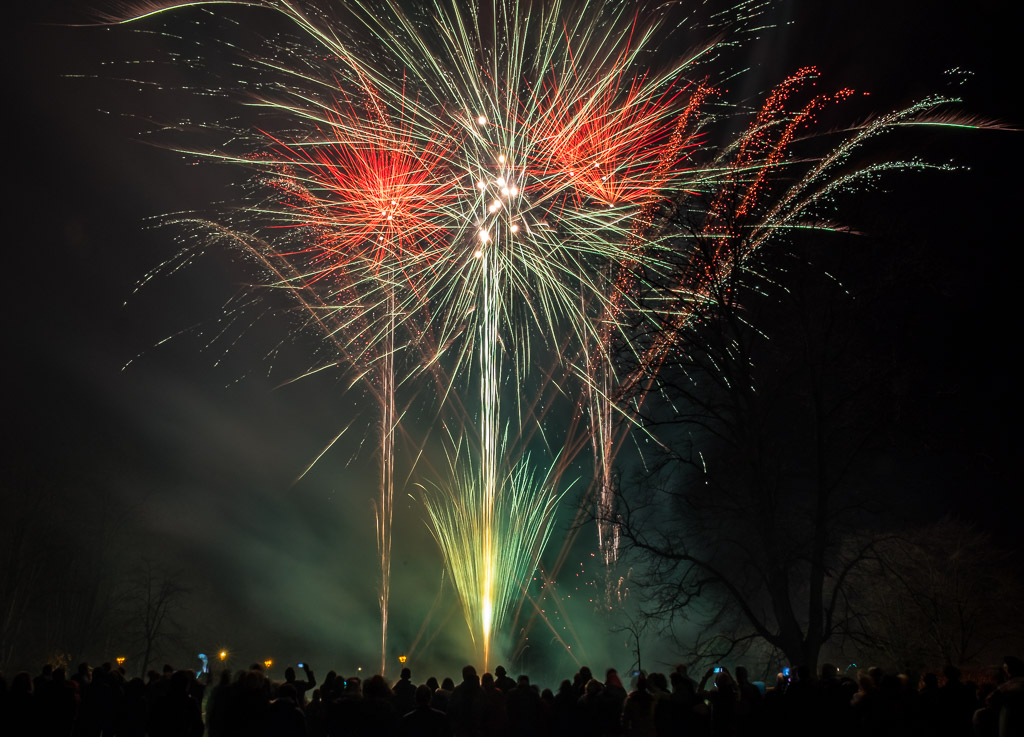 X-T1 / XF16-55 @ 16mm / ISO200 / 6.5 sec at f/22
There is no doubt that photographing fireworks is a rather random process - you open the shutter in the hope that something spectacular will happen in the next few seconds - sometimes it does and sometimes it doesn't !!!
Certainly turning off "Long exposure noise reduction" helps - that way you don't have to wait for a dark frame shot after each exposure...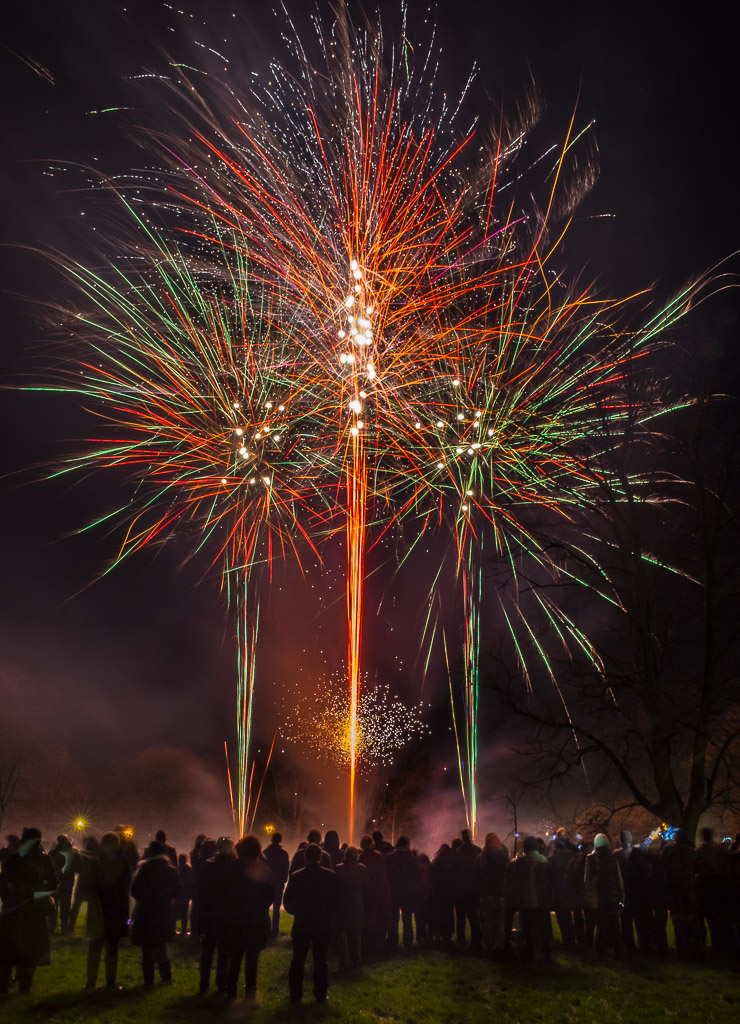 X-T1 / XF16-55 @ 16mm / ISO200 / 16 sec at f/22
Including something to give a sense of scale really helps as well - the line of silhouetted people (many holding phones to video the display!) frames the bottom of the image to give it some context.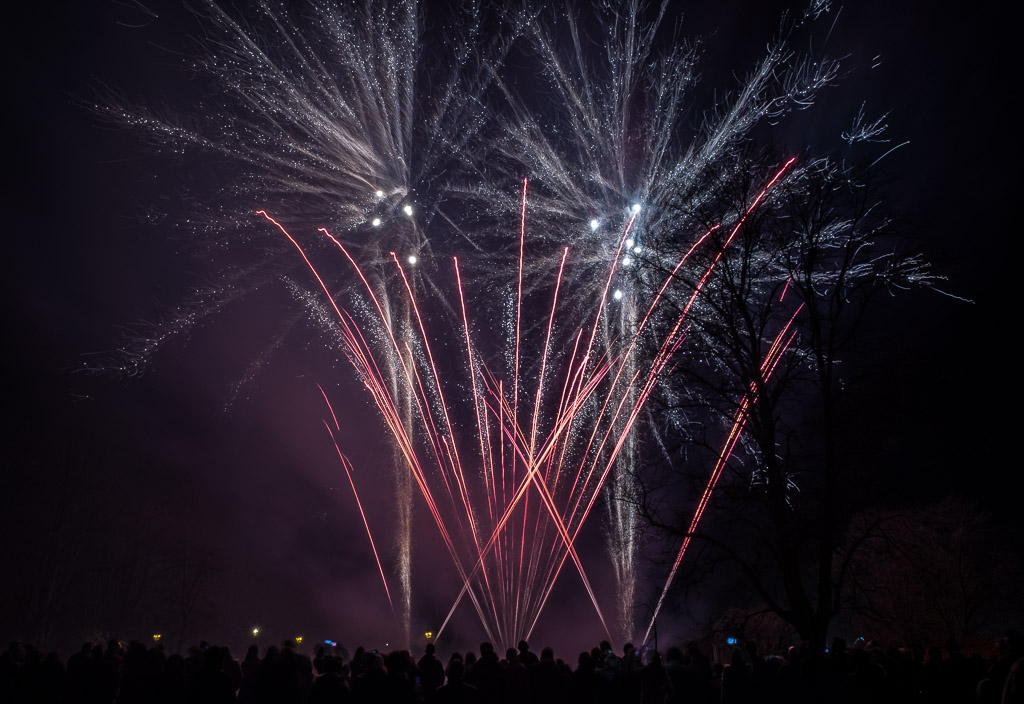 X-T1 / XF16-55 @ 16mm / ISO200 / 6.5 sec at f/22
I started out with exposures around 30 seconds but a quick image review showed that there was simply too much going on in the frame over that time. For me somewhere between 5 and 15 seconds seemed to be more successful allowing the traces to create shape amid the colour.
These images were all shot in RAW and processed in Lightroom - a little lift in the shadows to bring out the smoke and a touch of clarity to add definition to the fireworks. Beyond that they are pretty much straight out of camera - the Fujifilm colours really shine!
X-T1 / XF16-55 @ 16mm / ISO200 / 6.5 sec at f/22
In hindsight I could have done with a wider lens - something like the XF10-24 would have helped me catch the edges of the display. But beyond that I was pretty pleased with the results for a first attempt...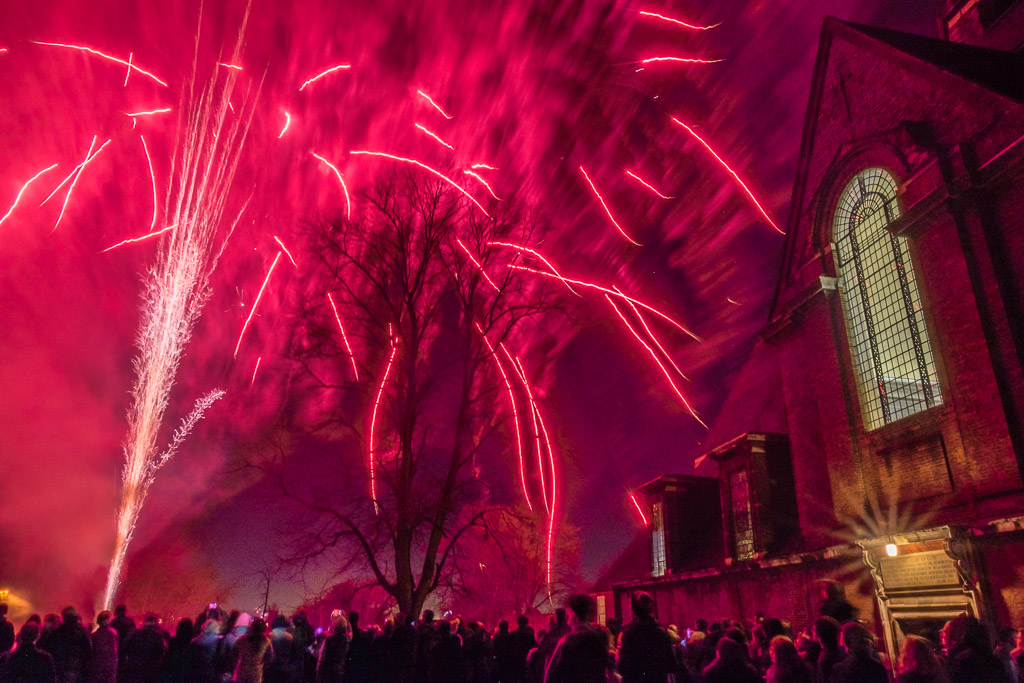 X-T1 / XF16-55 @ 16mm / ISO200 / 6.5 sec at f/22
The next big fireworks display in London will be to celebrate the Chinese New Year on the 8th February - 2016 will be the year of the Red Fire Monkey so I'm guessing there will be some spectacular displays to capture! Maybe see you there !!!