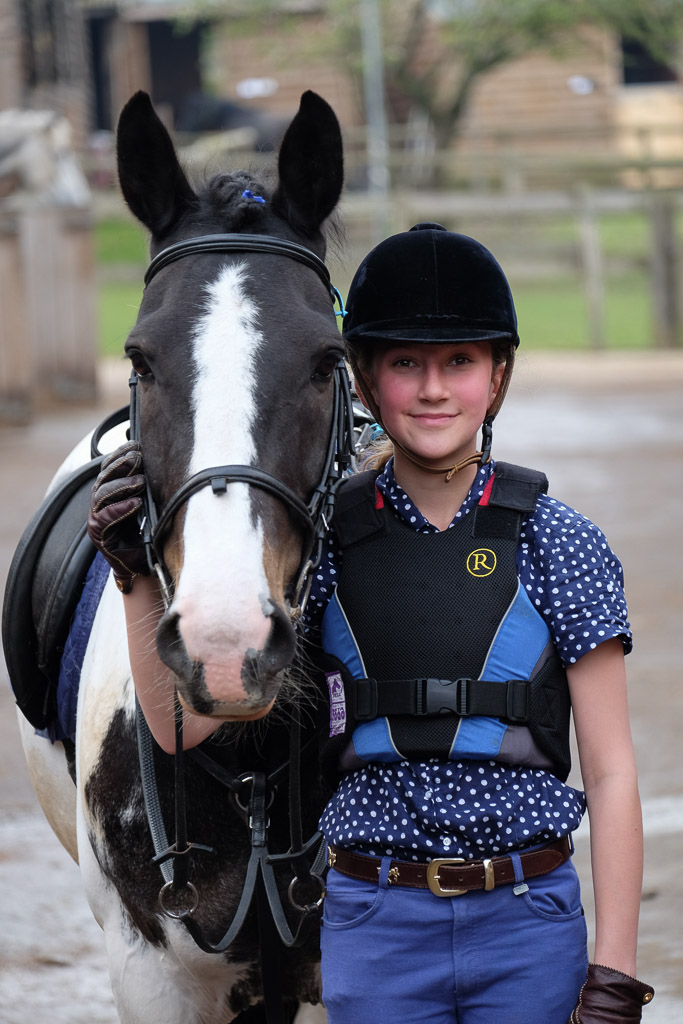 My 13 year old daughter Zoë is horse mad and every spare moment she has is spent at the
Trent Park Equestrian Centre
where she volunteers as a helper in return for rides and lessons.
She has several "favourite" horses there but top of the list at the moment is "Magpie" who she rides when ever allowed and this bank holiday Monday she did her first show jumping competition with him.
Now, Zoë is a headstrong girl and Magpie is a headstrong horse so you might think they are perfectly suited to one another - however that doesn't always make for successful or elegant jumping and clean rounds were not happening for them with Magpie refusing at several jumps.
Nonetheless much fun was had and many polo mints were consumed by Magpie - and rather a lot of photographs were taken by a very proud Dad.
These were all taken with the Fuji X-T1 and the XF 55-200 zoom.  The jumping arena was incredibly dark even though it was a bright day outside - to get the shutter speed up to 1/250 - high enough to freeze the motion - meant working at ISO 1600 to 3200 most of the time but the out of camera JPGs were crisp and clean.