Now please understand - I dont normally write equipment reviews and the XP80 isn't strictly an X series camera, but this little marvel deserves some serious praise!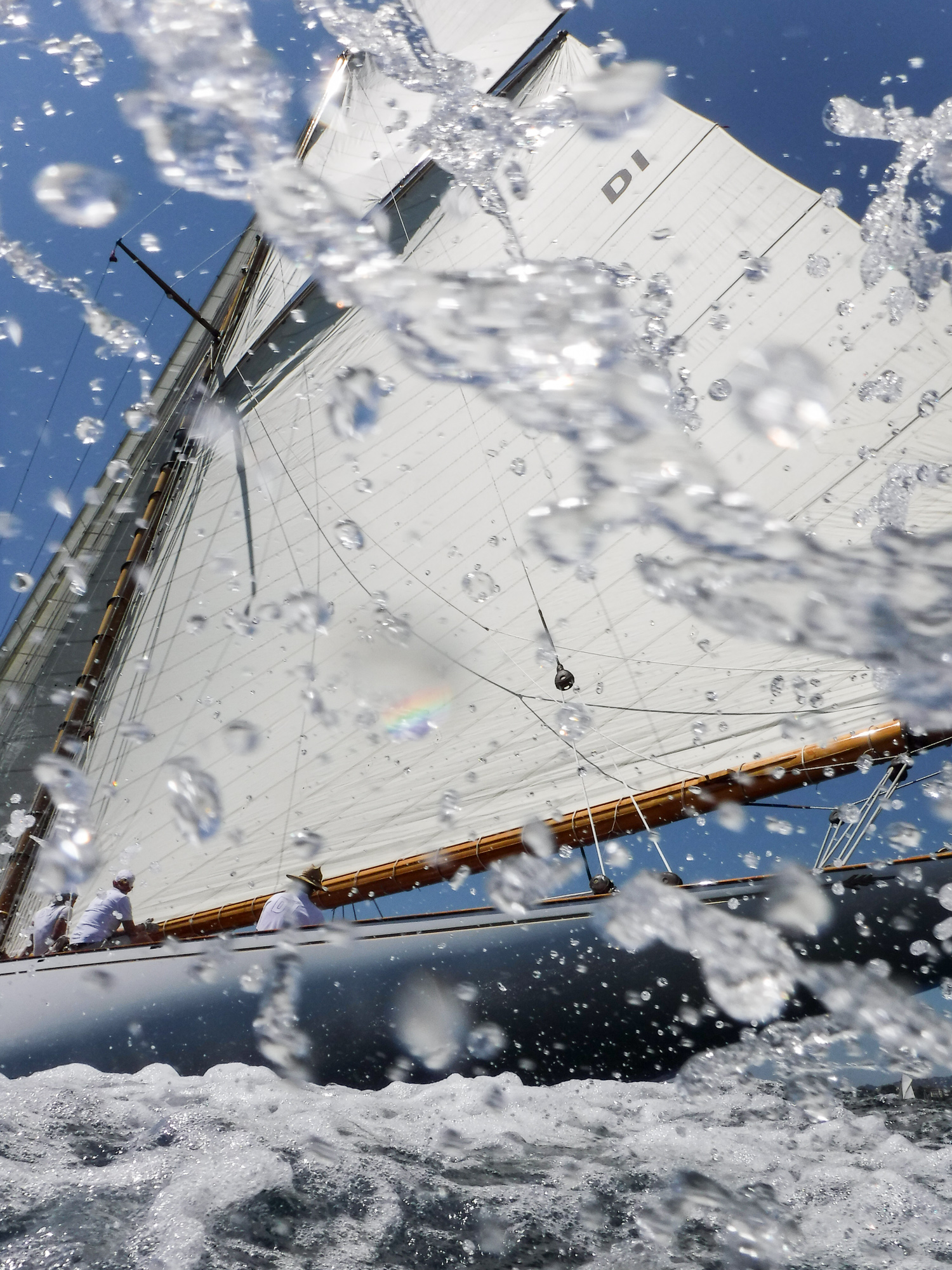 I have just returned from the south of France where for the second year running I photographed at the classic yacht race Les Voiles d'Antibes as part of a
Create Away
workshop I ran with fellow Fuji user Serge Kruglikoff. This year I thought it might be fun to have a waterproof camera to get some really "wet and wild" shots. Nauticam produce a superb X-T1 hosing called the
NA-XT1
- it is a full spec dive housing for the serious underwater photographer - and will set you back an eye watering £1500 - worth every penny if that is how you make your living but a little expensive for an experiment...
What I wanted was something rather cheaper so I started looking at waterproof compact cameras and eventually settled on a Fujifilm FinePix XP80 - a 16 megapixel compact with a 5x optically stabilized zoom lens and waterproof to 15m/50ft - plenty deep enough for anything I am ever likely to do! Fuji market it as "A camera for active lifestyles" so as well as waterproof it is shockproof, freezeproof and dustproof. If you want the full specs the Fuji website pages about it are
here
. I bought the green/black version but it also comes in yellow, blue and purple.
I bought mine from Fuji UKs "Refurbished Cameras"
on-line store
for £129 with a full 1 year warranty (most of these cameras are stock returned from dealers that have been on demonstration) - street price for a new one is about £145 so only a small saving but everything helps...
On arrival the camera immediately felt familiar - the menu system is very similar to the X100 and it didn't take long to get it set up how I like cameras to be - shooting JPG fine (no RAW option) and all shutter noises turned off! It charges via a USB lead and a small plug-top adapter (or from any laptop USB port) and takes standard SD cards. As it shoots full HD video at up to 1920:60p I used a 32Gb Sandisk class 10 SDXC card which worked perfectly.
The memory card, battery, USB and HDMI ports are all sealed behind a waterproof door that has a lockable wheel to close it - reassuringly secure, although the manual does stress that the silicone seal must be kept clean and dry. I can see that this is pretty vital - even a grain of sand in the wrong place could break the seal and allow water in. Other than that all the external controls are as you would expect and the rear LCD is nice and bright and protected by a toughened multi-coated glass.
It has the expected range of Programme modes for various scenarios as well as an Auto mode that allows for manual exposure compensation of +/- 2EV which is a nice touch. There is no manual mode as such but there are the usual Fuji picture controls available.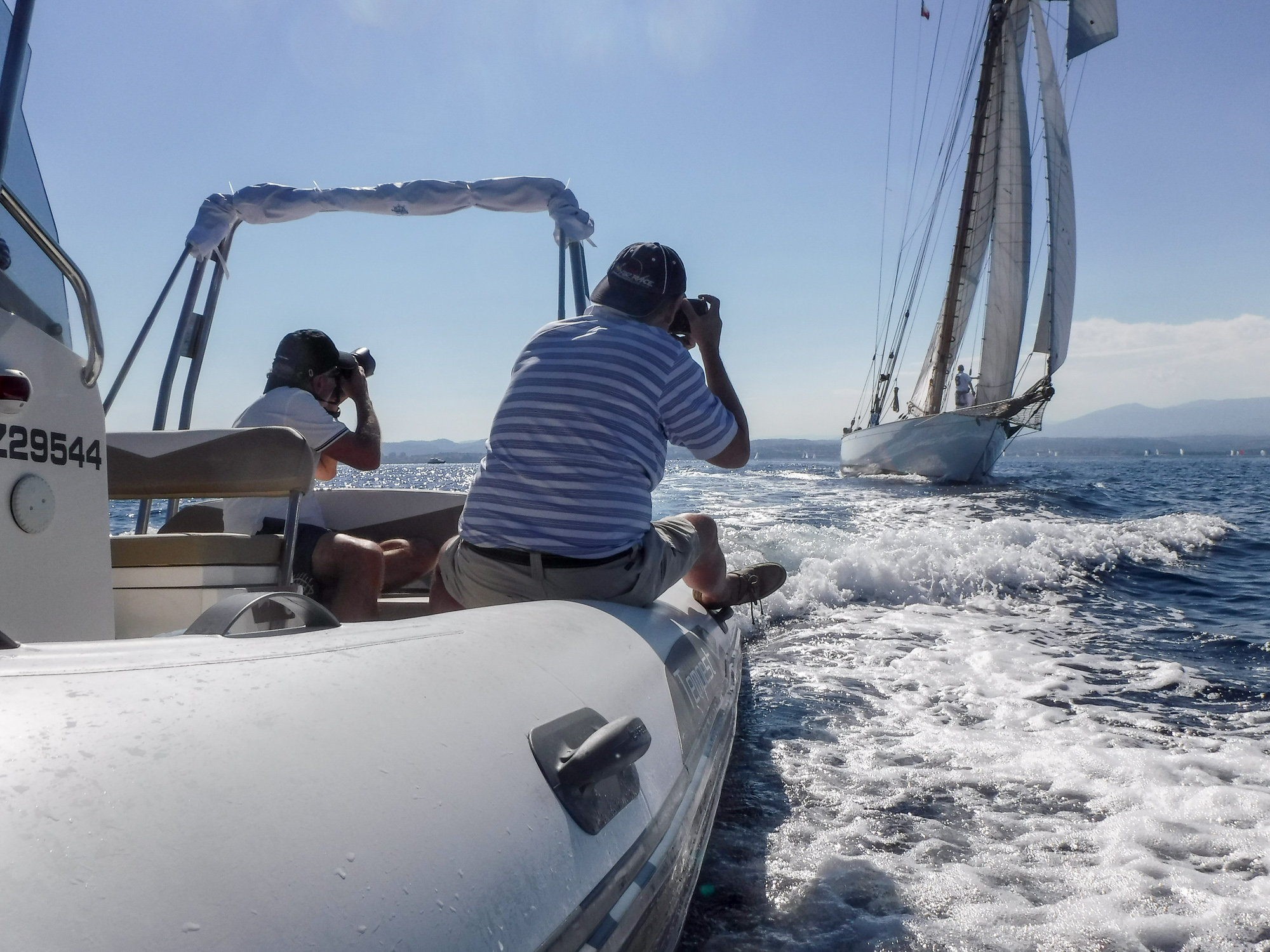 The first chance I had to use it was on the Antibes trip, shooting from a fast moving rib bumping around in the bay as we chased after the racing yachts. I wanted to shoot a mixture of stills and video and try and get some images of the yachts from angles that meant being right on the surface of the water and sometimes below it. Holding a camera in the sea goes against everything your instincts tell you but once it survived a few dunkings I became increasingly confident and was soon holding it right in the wake of the rib, waves splashing over the camera and me (although I was glad of the supplied lanyard around my wrist just in case my grip slipped...!)
In truth I wasnt sure what to expect the results to be like - after all this is a £150 compact camera and I am used to shooting with X-T1s and XF lenses costing 10 times this. Well I can honestly say that I was blown away by the images this little camera can deliver. The exposure was spot on almost without exception, even with all the strong highlights from the water spray and bright white sails.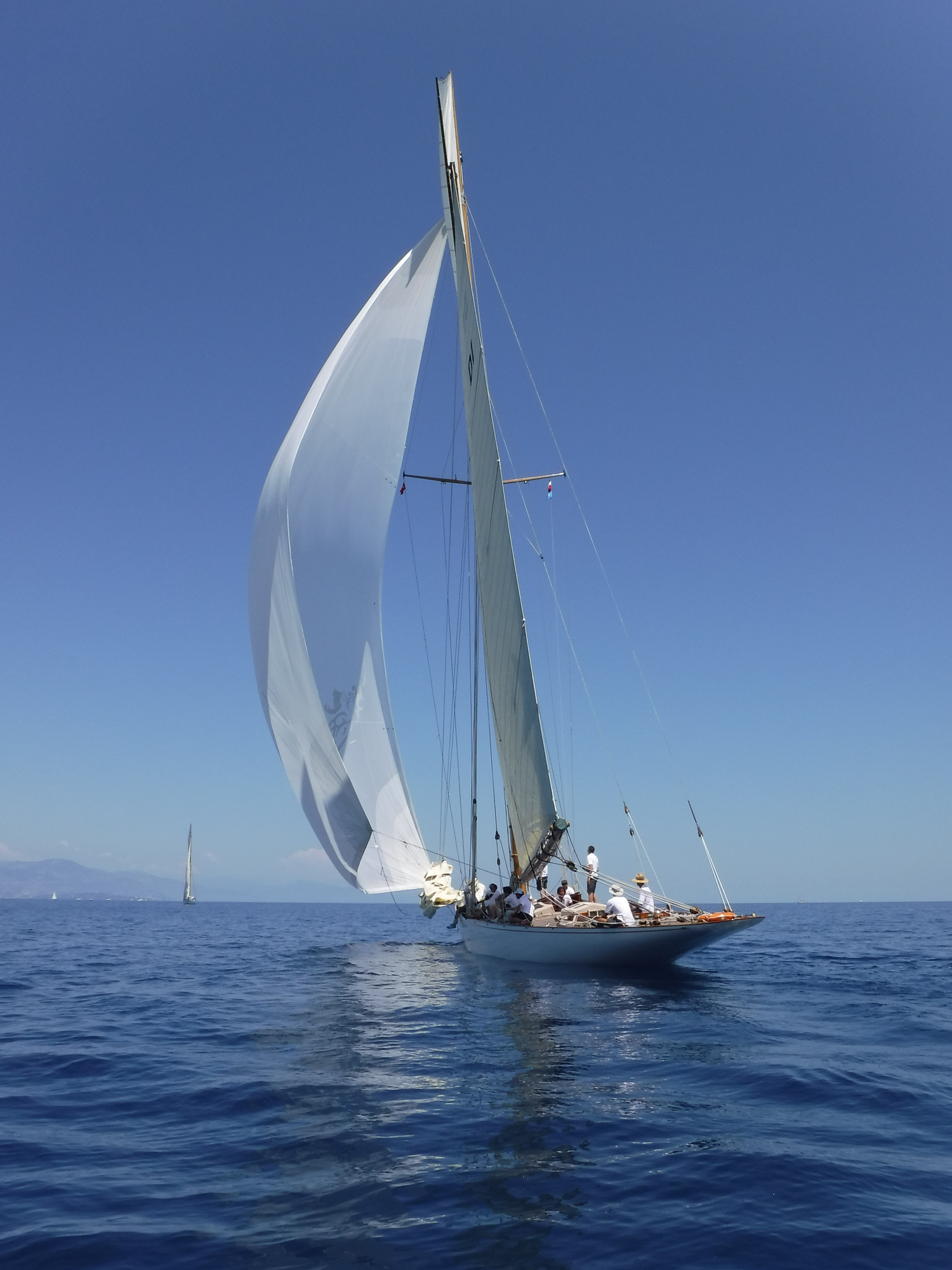 The sensor resolution resolves fine detail really beautifully - perhaps with a tiny bit too much sharpening in the JPG for my taste but this is only noticeable at 1:1 enlargement and pixel peeping is never a good idea in the real world!
The autofocus managed to keep track of the moving boats even through water spray which produced some interesting and unexpected results...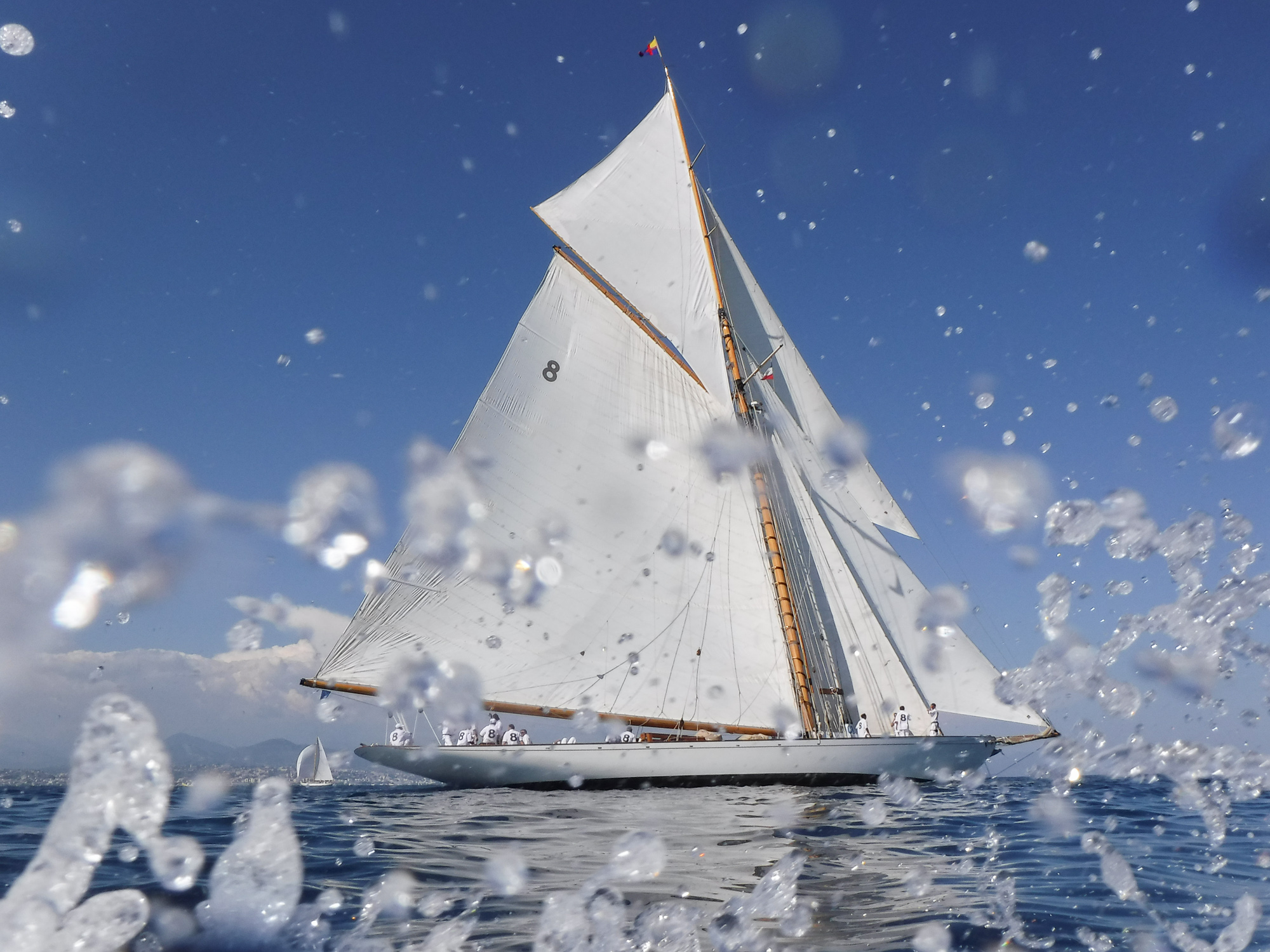 The image stabilization, which works by moving the CMOS sensor, coped really well in both stills and video modes, even when the rib was moving fast, bumping around on the water.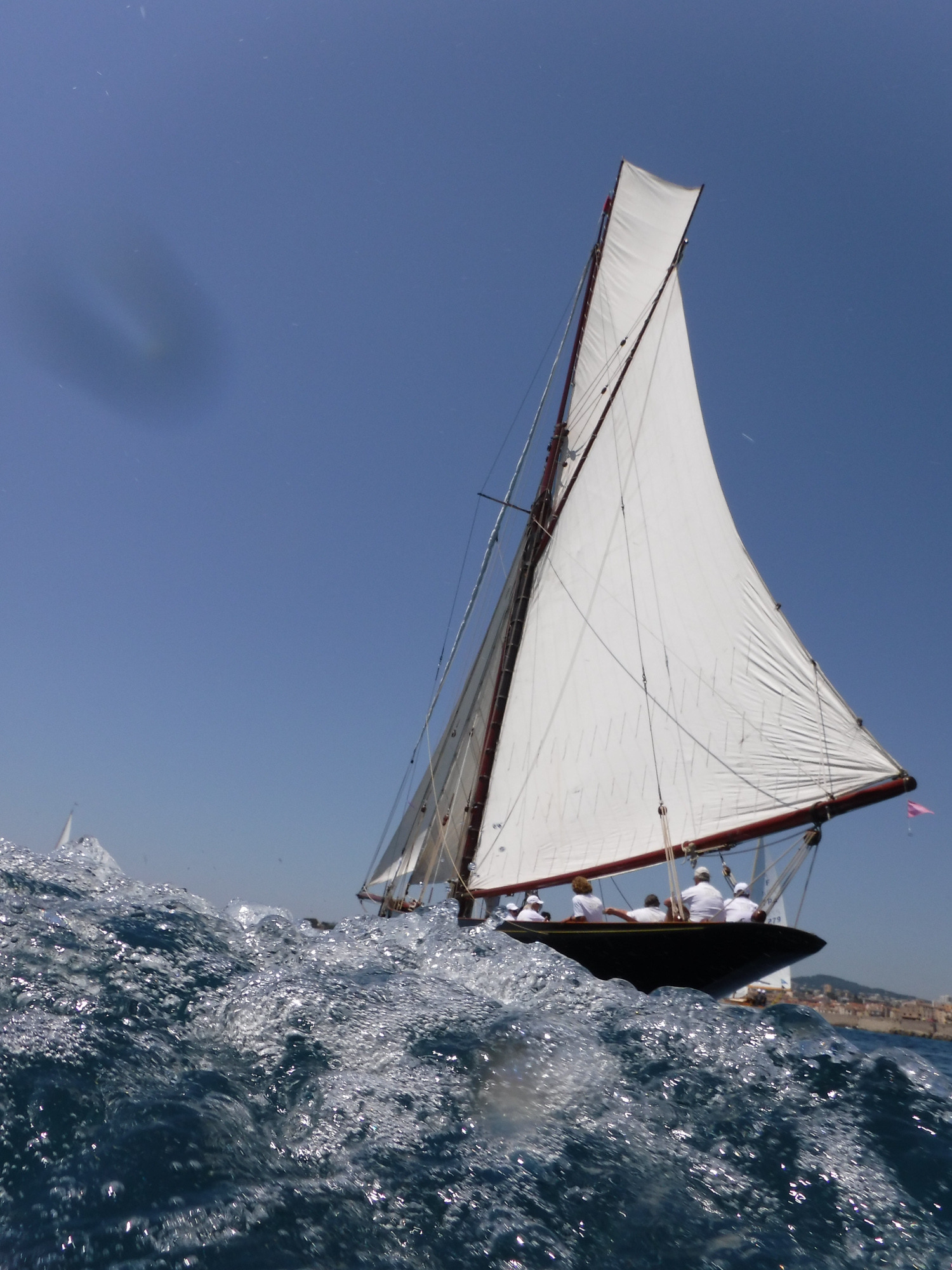 Framing can be a bit hit and miss when you are hanging over the side of a boat unable to see the screen on the back of the camera but it can produce unexpected compositions...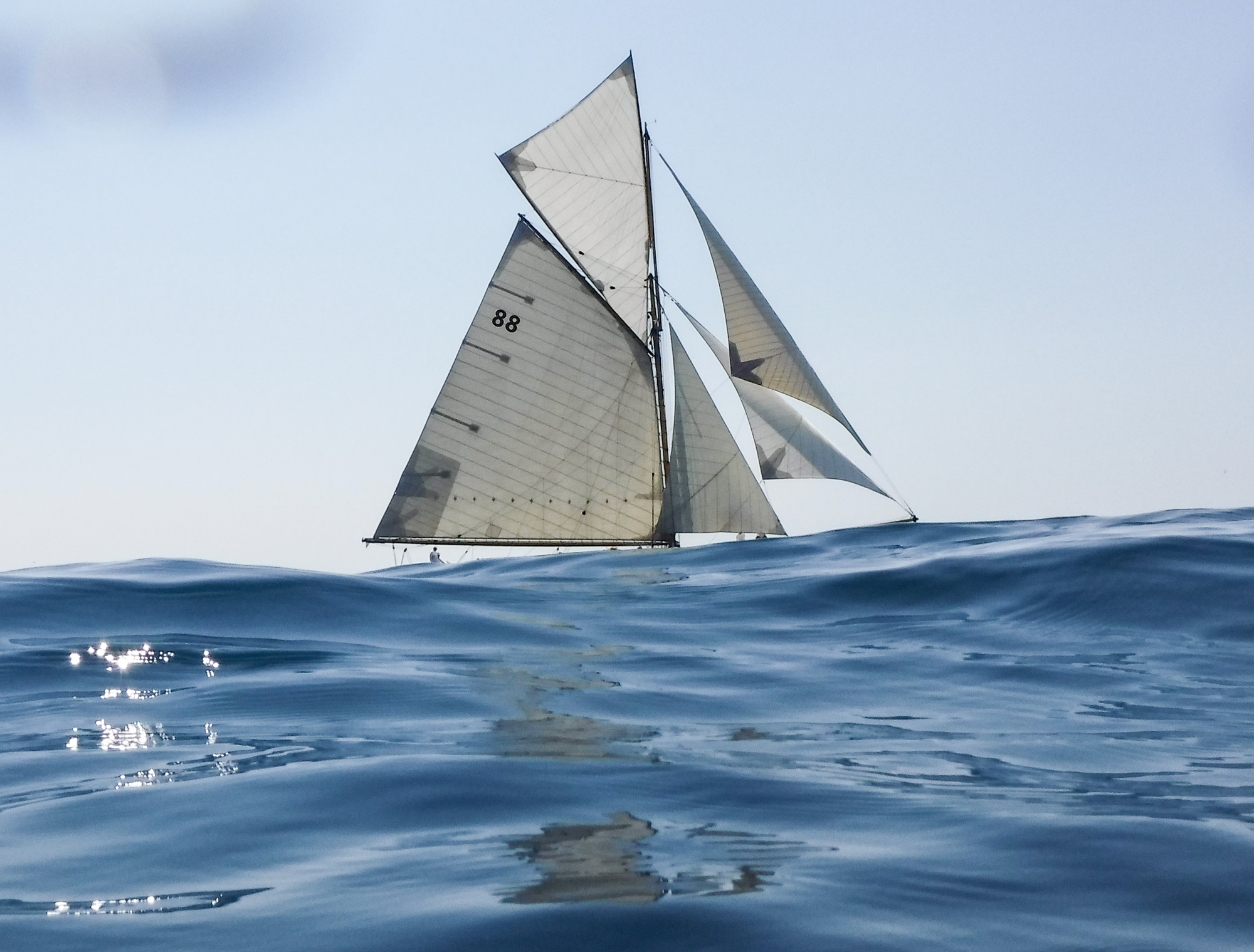 One thing you do have to watch is droplets of water on the front of the lens - sometimes they can add great effect but not always, so it is good to get into the habit of wiping it clean regularly. Both the lens and the rear display glass are coated with a water repellant layer that makes it easy to wipe them clean without smearing, even in salt water.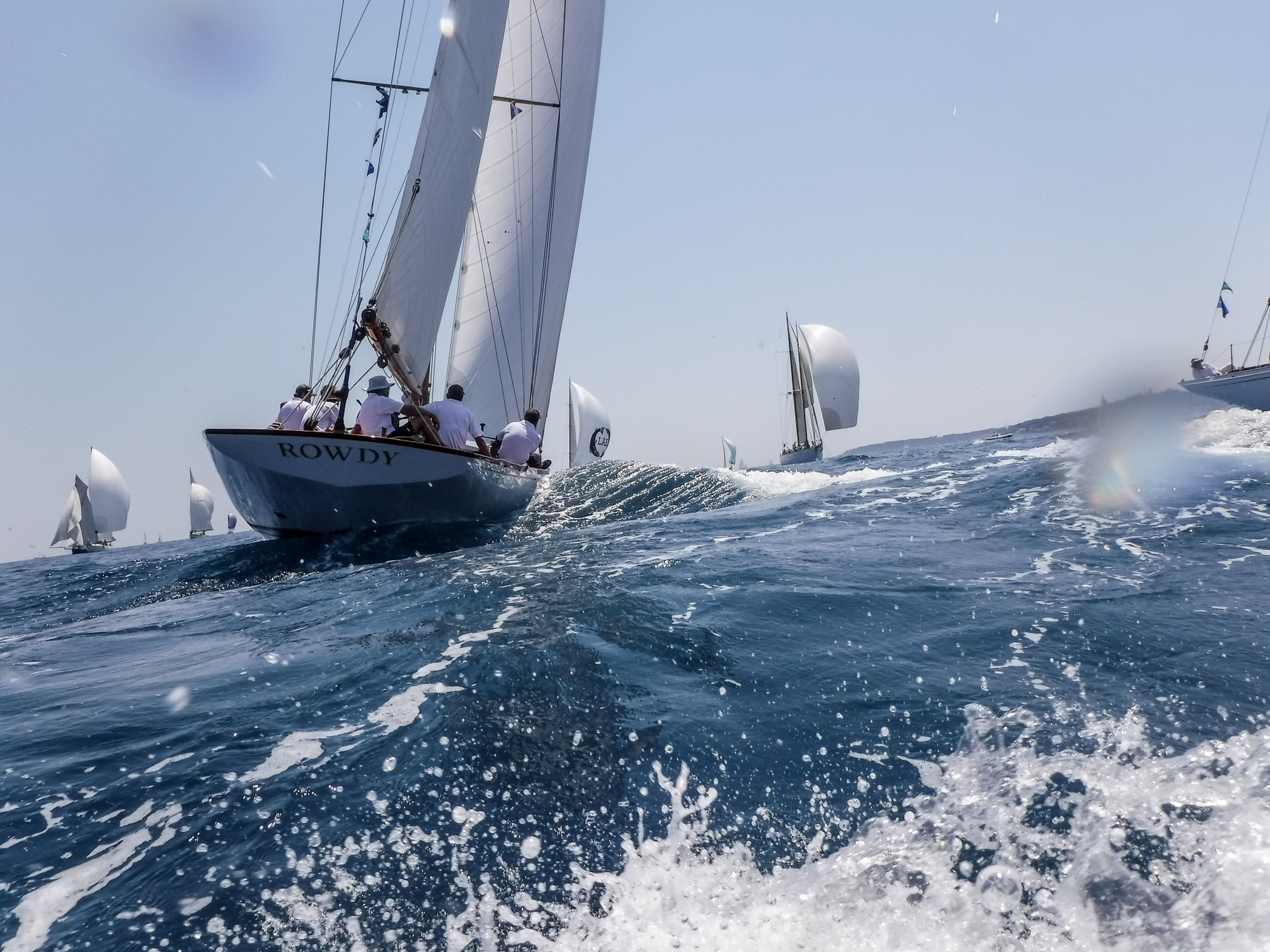 The video capability of the XP80 is also remarkably good for a compact stills camera. This short film was all shot in HD 1080:30p and edited in Adobe Premiere with minimal grading required. The audio was also captured by the camera and given that much of it was in or under the water or recorded whilst flying along in a speedboat, the camera has handled challenging conditions very well.
So all in all I am really impressed by the results this little camera can deliver and look forward to trying it out in some more wet and wild situations, both for stills and videos. In September I will be shooting in Hawaii and there should be some great snorkelling opportunities so watch this space for my first foray into underwater photography with turtles and manta rays...
In the mean time, if you would like to join us at the end of September for the next Les Voiles workshop in Saint Tropez, or for similar workshops in 2016 in Antibes, Cannes and Saint Tropez, have a look on the
Create Away website
.