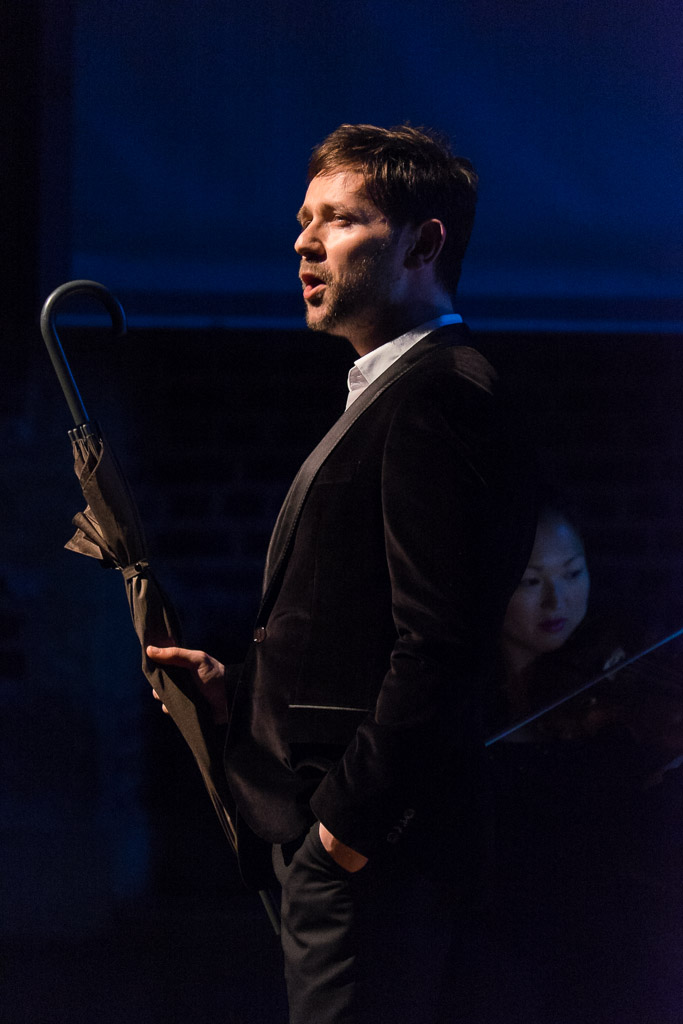 X-T1 / XF55-200 at 200mm / 1/40s at f/5 / ISO6400
Photographing Classical Music
often involves shooting in low light levels - especially when the concert involves multimedia and projections - and just such an event took place at London's
LSO St Luke's
earlier this month when the
Aurora Orchestra
, conducted by Nicolas Collon, performed "How Pure The Sky" with the countertenor
Iestyn Davies
and projections by
Stanton Media
.
LSO St Luke's is one of my favourite venues. An 18th century Grade 1 listed Hawksmoor church, it has been beautifully restored to become a state-of-the-art concert hall and is a regular performance venue for the Aurora Orchestra - one of London's most innovative young chamber ensembles.
I have worked regularly with Aurora over the last 10 years and their events never fail to provide photographic opportunities - capoeira dancers, 3D printed miniature players, and Wallace & Gromit have shared the stage with them. But on this occasion it was light - or lack of it - that gave the photographic challenge.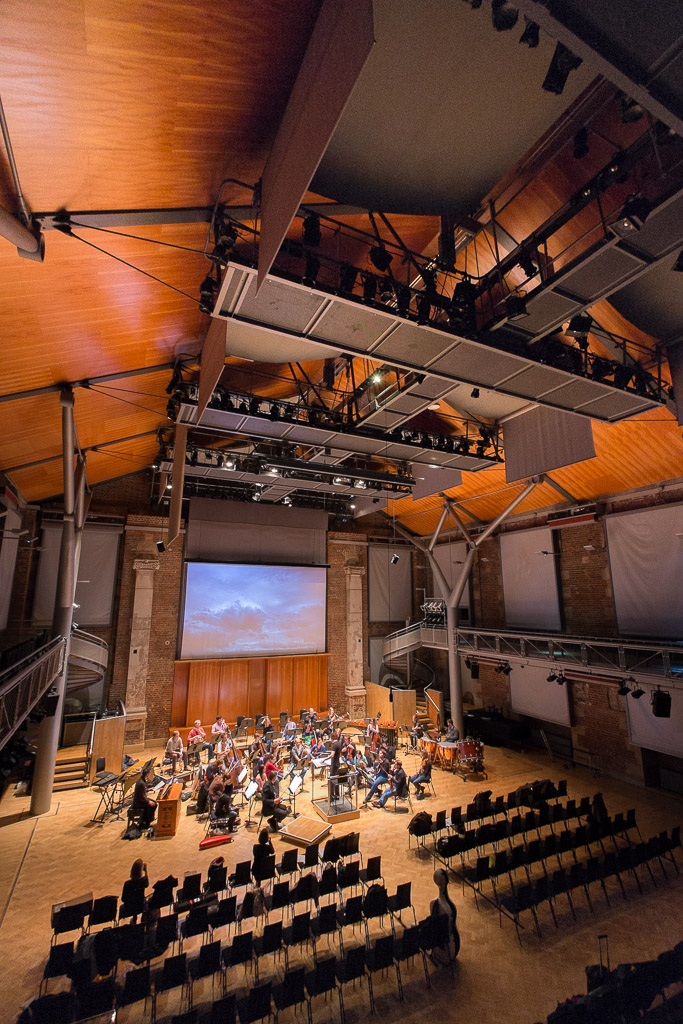 X-E1 / XF10-24 at 10mm / 1/9s at f/4 / ISO1600
I love using the Fuji X-Series cameras for concert shoots because they are so quiet - especially the X-T1 which has an even softer shutter sound than the X-Pro and X-E1 - for this shoot I used all three cameras with the XF10-24mm wide-angle zoom, the XF55-200mm telephoto zoom and the fast XF56mm f/1.2 prime.
I mainly shoot in aperture priority using the ISO to give me a suitable shutter speed - aiming for around 1/60s where possible. The matrix metering is pretty consistent on this sort of subject matter and requires around -2EV of compensation to give a good exposure. The live histogram in the viewfinder really helps with this making it easy to check that the highlights are not blowing out - I always try and preserve some detail in the sheet music which is usually by far the brightest element of any image. I keep white balance fixed at Tungsten to match the concert lighting - the blue hue was part of the lighting design to compliment the projections. All images were shot as RAW files and processed in Lightroom 5 - a little bringing down of highlights and lifting of shadows but not much more than that.
In the rehearsal I was able to move around the orchestra and capture some unusual perspectives with the XF10-24mm - at the 10mm end you really get a sense of the performers in the space - especially with the lights turned on!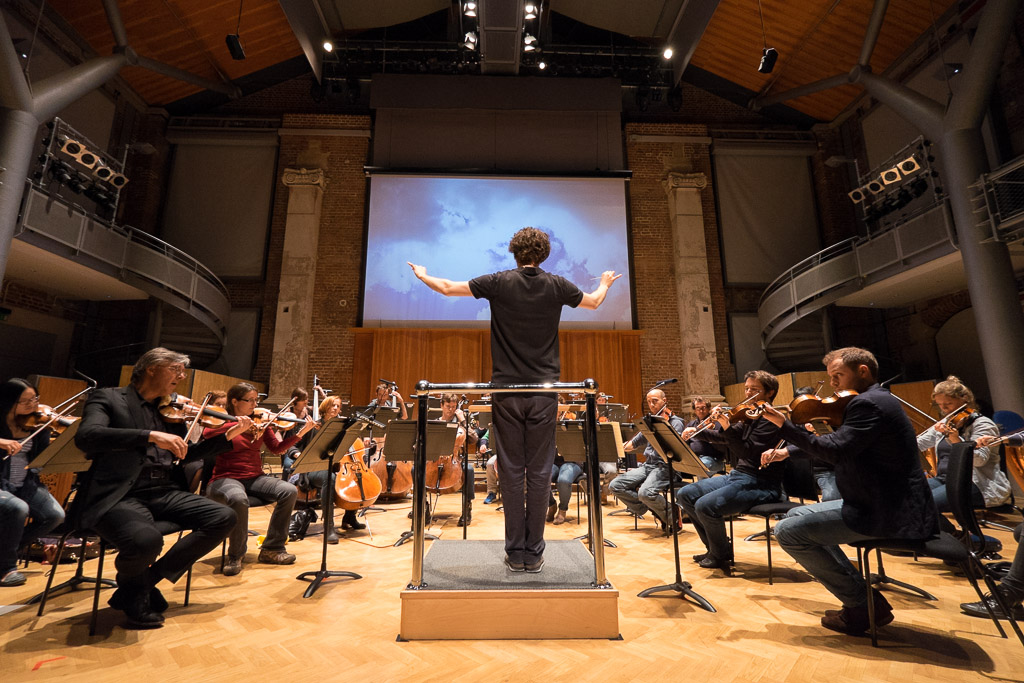 X-T1 / XF10-24 at 10mm / 1/60s at f/5 / ISO3200 (rehearsal)
The high ISO performance of the X-T1 really excels and I would have no hesitation using it right up to ISO6400. It manages to retain excellent dynamic range at high ISO holding detail in both shadows and highlights as this rehearsal shot of conductor Nicolas Collon shows..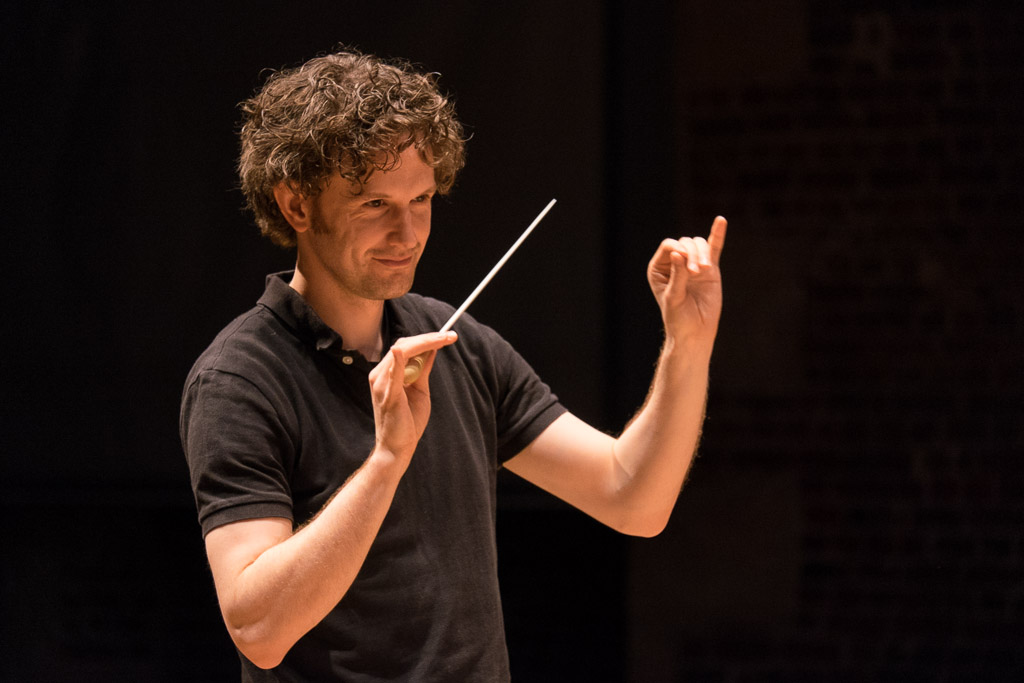 X-T1 / XF55-200 at 150mm / 1/60s at f/5 / ISO 3200 (rehearsal)
However the lights went down when the orchestra was joined by the countertenor Iestyn Davies and the XF56mm f/1.2 really came into its own. This is like shooting with a "Noct" lens that always gives the feeling of being able to see in the dark - those extra stops make all the difference...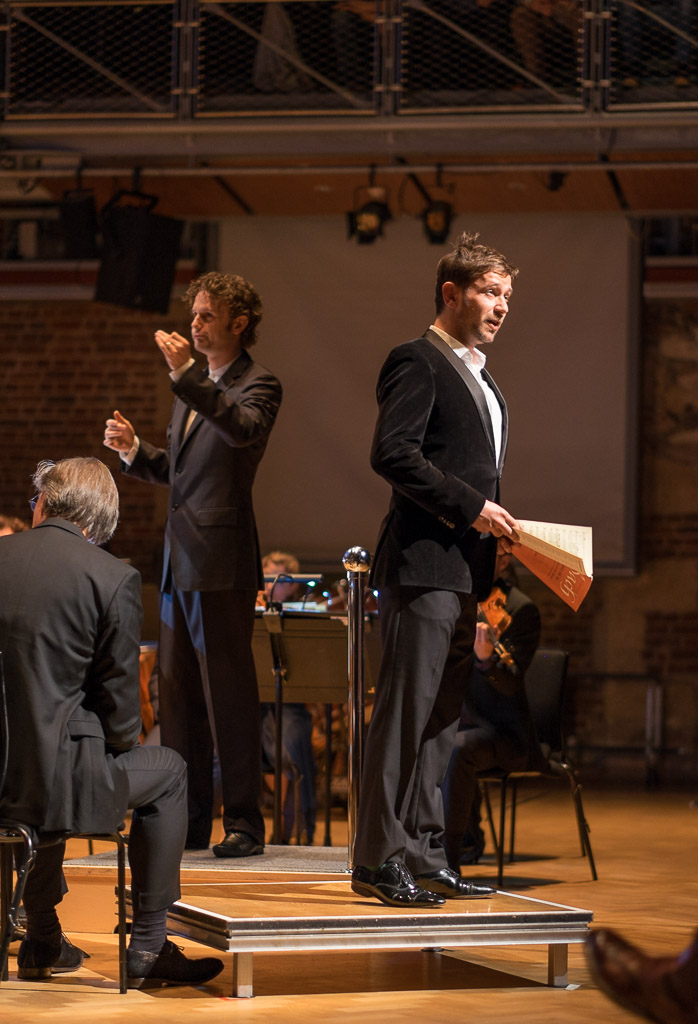 X-T1 / XF56mm / 1/60s at f/1.2 / ISO500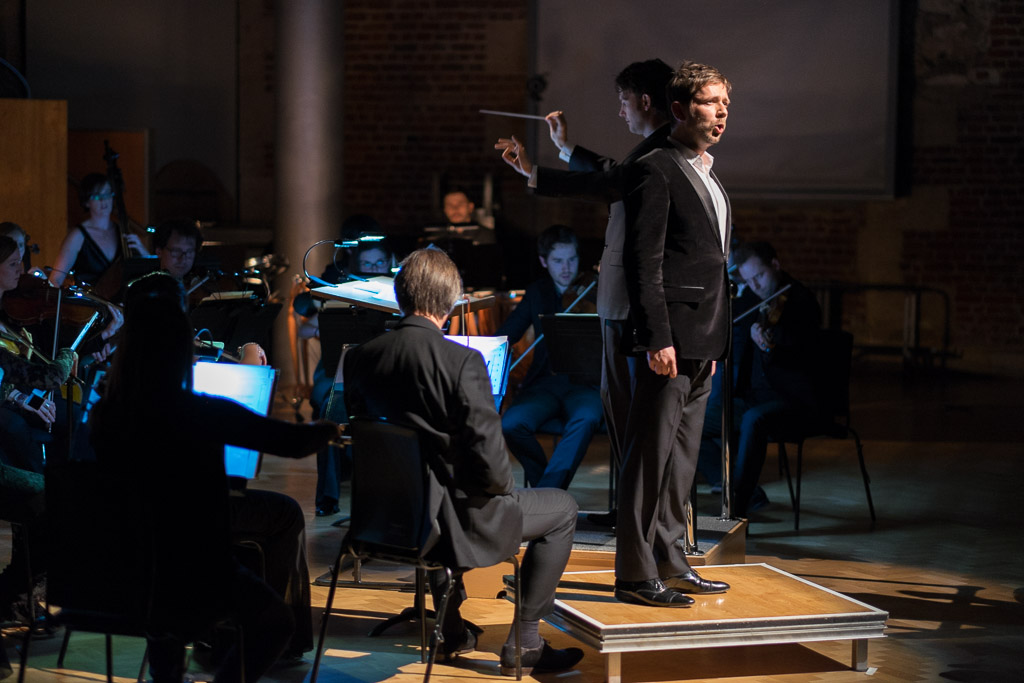 X-T1 / XF56mm / 1/60s at f/1.2 / ISO1000
The XF55-200mm is of course a much slower lens, with a f/3.5-4.8 aperture, but it does have superb optical image stabilisation which is a big help in low light - this image is hand held at a 1/15s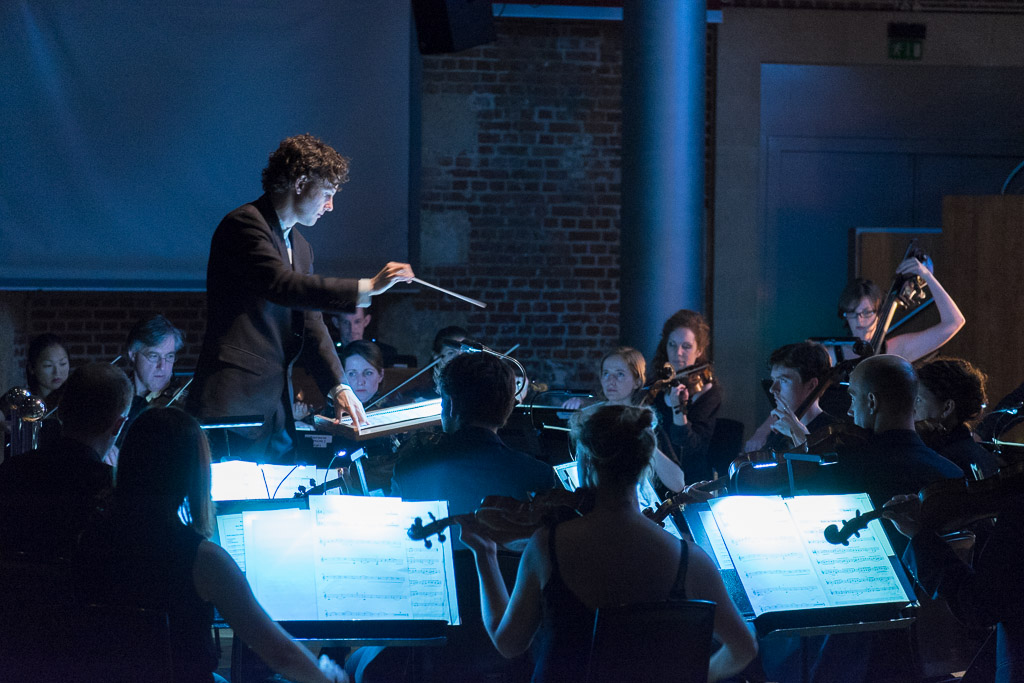 X-T1 / XF55-200 at 60mm / 1/15s at f/3.6 / ISO6400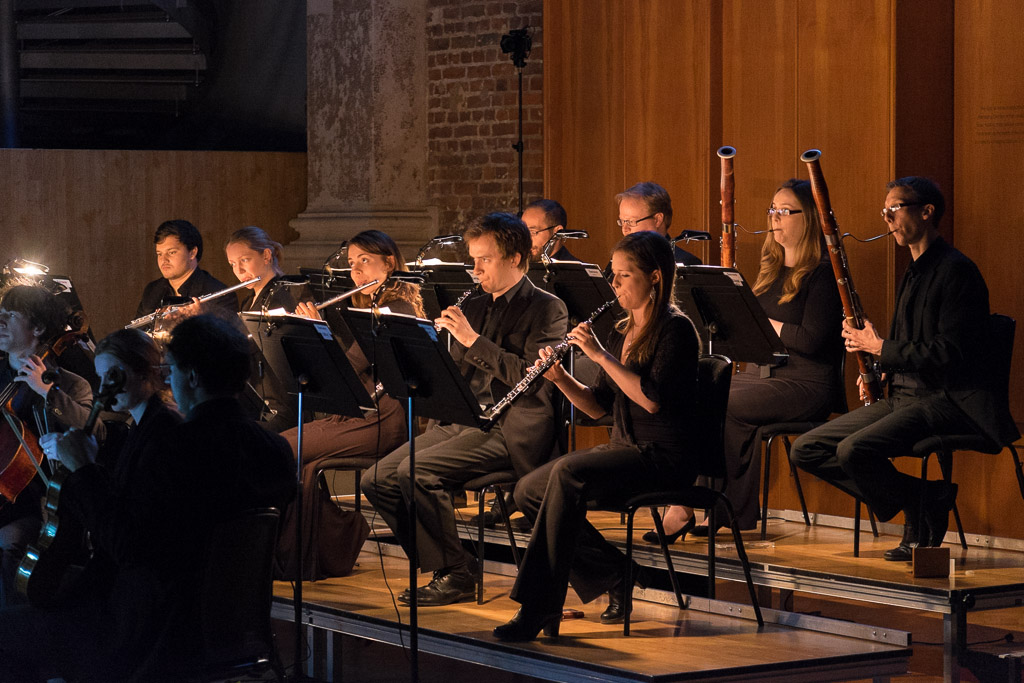 X-T1 / XF55-200 at 60mm / 1/20s at f/3.6 / ISO6400
Control of shutter speed is key to photographing anything that moves, but showing movement can be essential in conveying emotion in an image.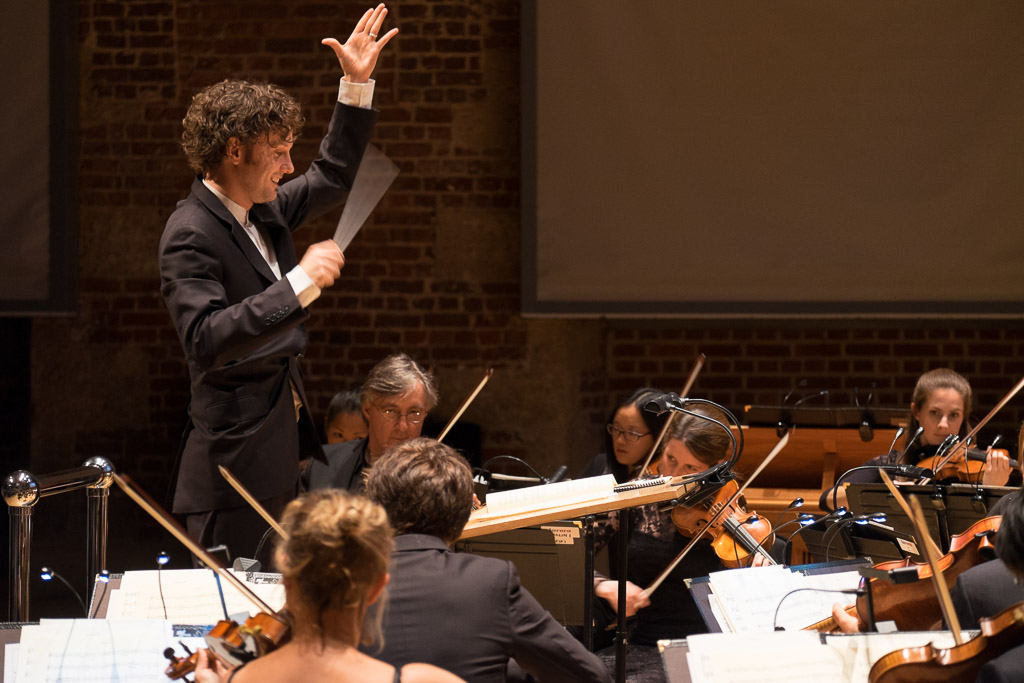 X-T1 / XF55-200 at 90mm / 1/60s at f/4 / ISO1250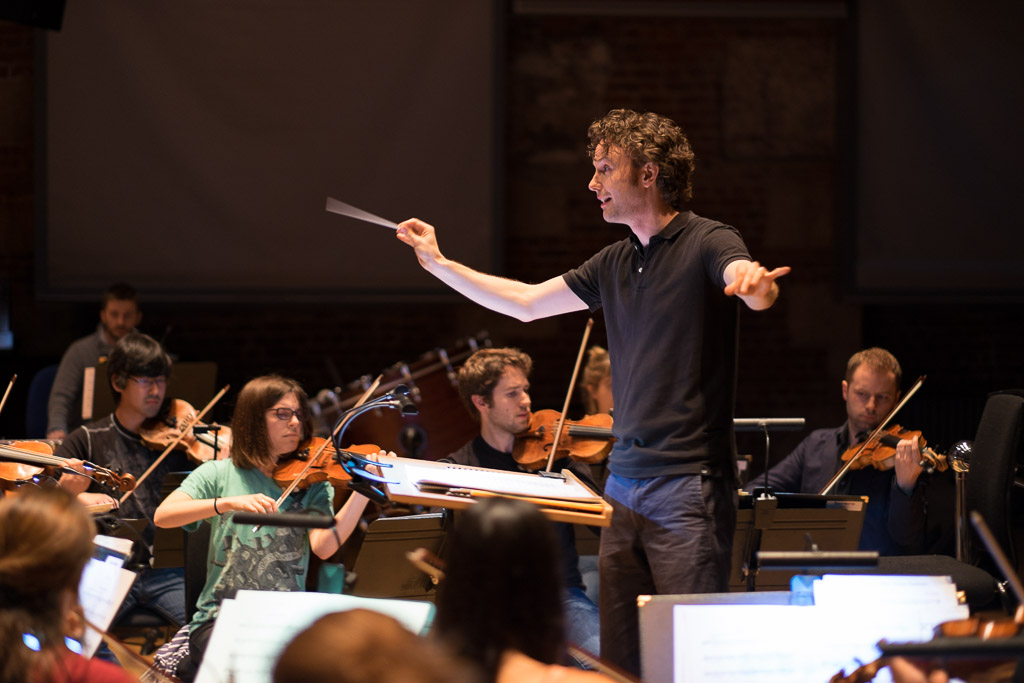 X-T1 / XF56mm / 1/60s at f/1.2 / ISO400 (rehearsal)
During the concert the X-E1 with the XF10-24mm was set up as a remote controlled camera with Pocket-Wizard radio triggers - this meant it could be placed to the side of, or behind the orchestra but could be fired by me regardless of where I was standing. The view looking back towards the audience gives a real sense of what it is like to be playing in the ensemble.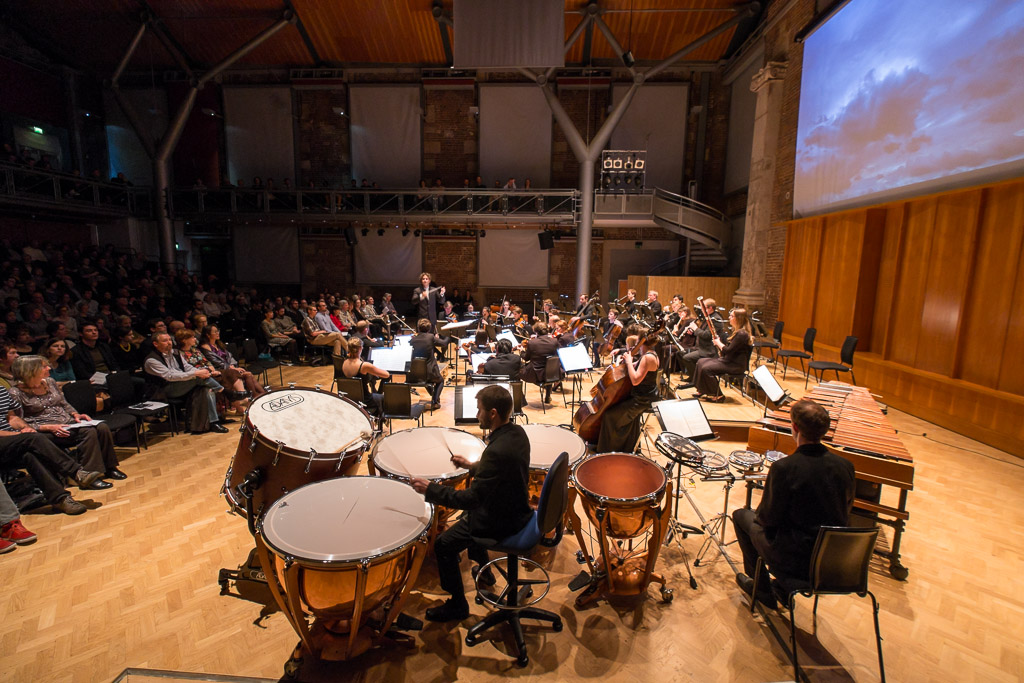 X-E1 / XF10-24mm at 10mm / 1/15s at f/4 / ISO1250
If you look carefully in these last 2 remote-camera images you can even see a photographer standing beside the wall on the left - I wonder who that can be...?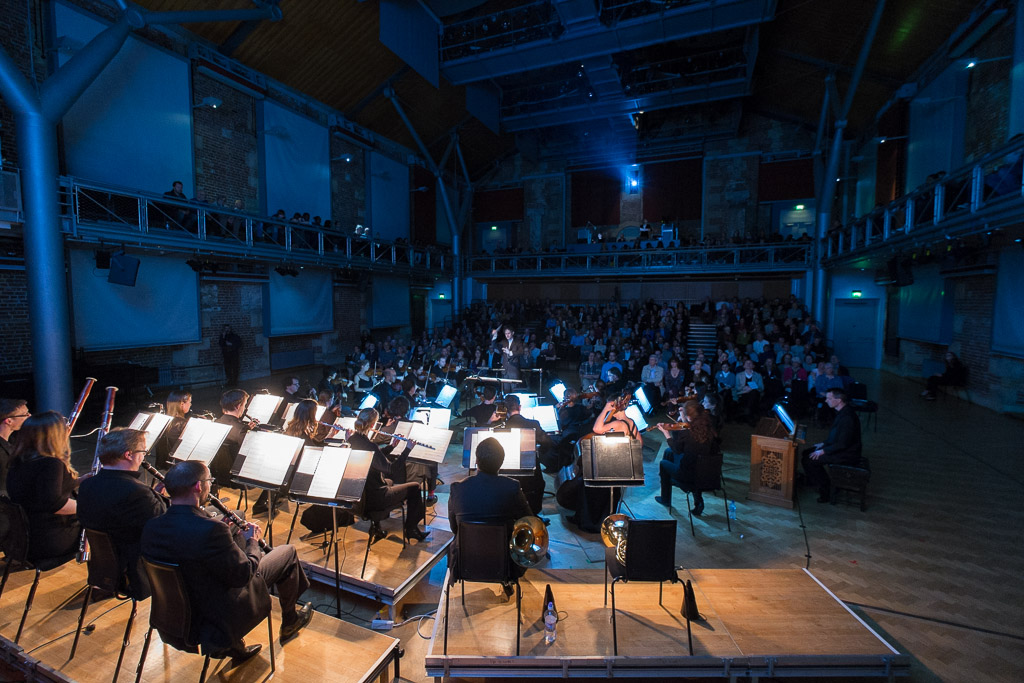 X-E1 / XF10-24mm at 10mm / 1/5s at f/4 / ISO1600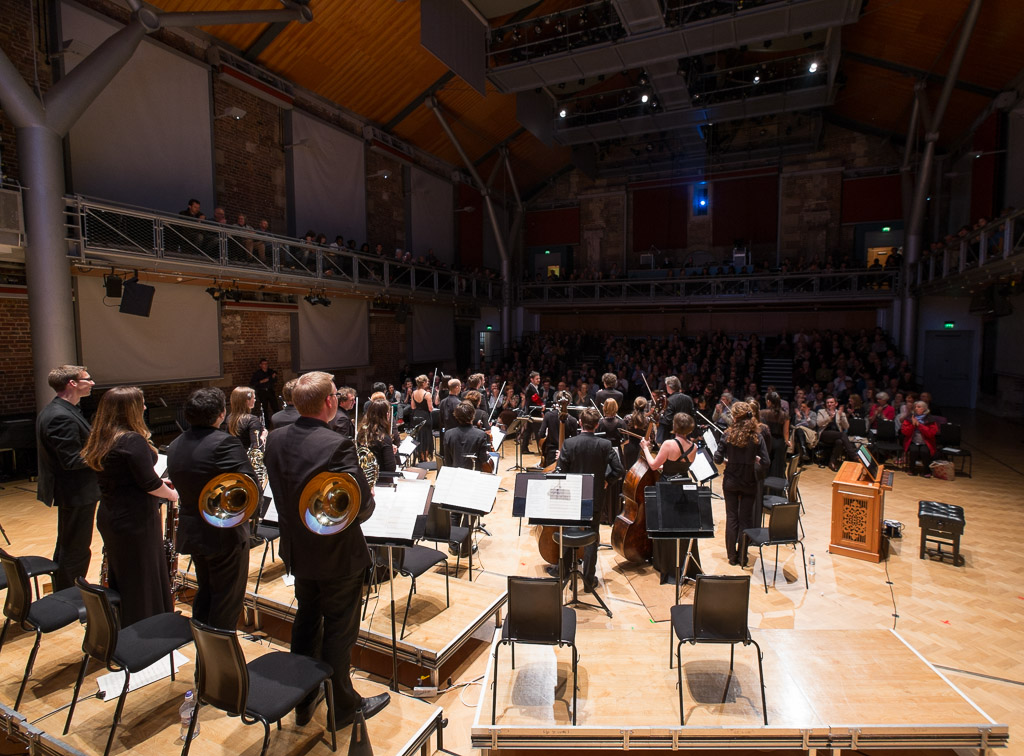 X-E1 / XF10-24mm at 10mm / 1/5s at f/4 / ISO500
If you would like to see more of my music photography visit my website at
www.simonweir.com
and follow the "Music" tab.
Many thanks to the team at
Fujifilm UK
for the loan of the XF56mm and XF10-24mm lenses for this event.
A few days after the shoot I received the following message from Aurora's director of engagement, Mark Bamping:
"When opportunities arise to photograph performances for marketing and posterity purposes, Aurora Orchestra faces similar challenges to other performing groups - obtaining high quality images without compromising the performance by the use of cameras with noisy shutter actions and flash. Inevitably this leads to photographers having to choose their moment to take a particular shot, and often without the use of flash, and this can lead to a limited choice of images at the end of a performance. When Simon Weir approached Aurora asking to trial Fujifilm's X-T1 at a recent performance - with the assurance of high quality images, which would be shot in the dark, without flash, and with a silent shutter action - we were perhaps sceptical about the results.
On the night of the performance, Simon's discreet approach to performance photography was further enhanced by the silent shutter action - not a peep was heard from the camera - and when he sent through the end results a couple of days later, we were really impressed by the wide selection of sharp performance images shot without flash. When seeking the permission of musicians and guest artists to photograph a performance, the caveats are always the same - no distracting flash and no noise. If we had the opportunity to photograph another performance with the Fujifilm X-T1 I would feel very confident giving these assurances."
Mark Bamping, Director of Engagement, Aurora Orchestra